Karrawarra is the only source of Highlander and FocusPrime genetics in Australia. Genetics that consistently produce high quality lamb for the trade market.
Karrawarra Pastoral is a family owned stud breeding Highlander and FocusPrime genetics. Utilising these breeds, clients will maximise efficiencies and profits, allowing your flocks to prosper even through adversity.
Self replacing Maternal Ewes.
The Highlander is a low maintenance ewe that is resilient and rears healthy, fast growing lambs. They incorporate traits that are essential for self replication and survival under adverse conditions.
Highlanders bred as a maternal composite are a highly efficient animal that drive profitability via their moderate adult weight of 65kgs while weaning up to 180%. Their fast maturing lambs can achieve a trade market weight of 23kgs within 18 weeks.
"It takes 20% less feed to maintain a 65kg ewe than it does to maintain a 85kg ewe and if you're feeding 1000 ewes for a week, that is (a) $400 saving. As well as this, we aim to have ewes lambing down at twelve months, which increases productivity over the lifetime of the ewe"
Leo Herbert
Read the full article: Land Digital Article
Terminal Genetics for Optimising Yield.
FocusPrime is a terminal composite designed to provide high performing finished lambs which are trait leaders in meat quality.
FocusPrime utilises the best available Australian and New Zealand terminal genetics from selected breeds into a single package.
Low Birth Weight
High Growth Rate
Survival
Meat Yield
Meat Quality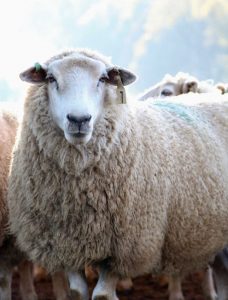 Highlander
" There was those that came before us, but we are those that remain… we do not fear change, for if you do what you have always done, you will get what you have always got. "
Read More »